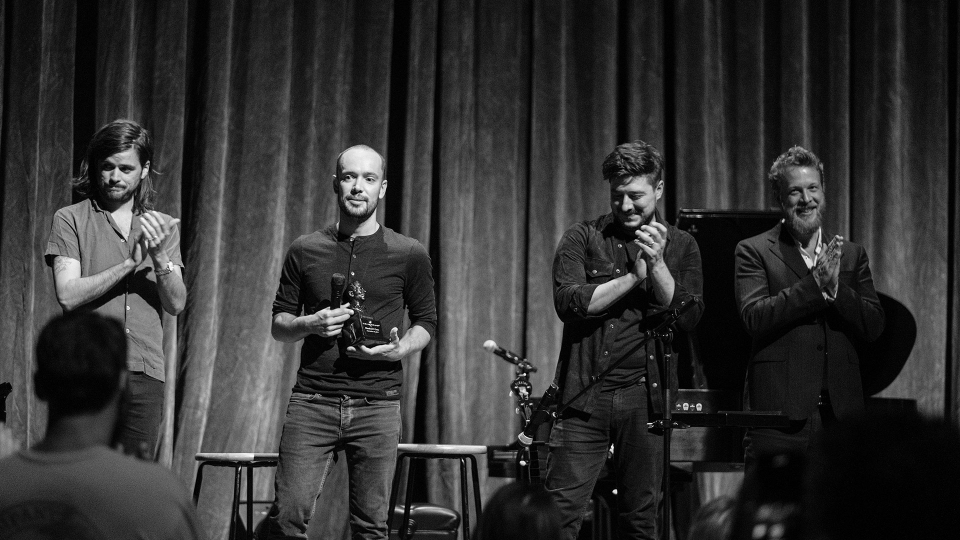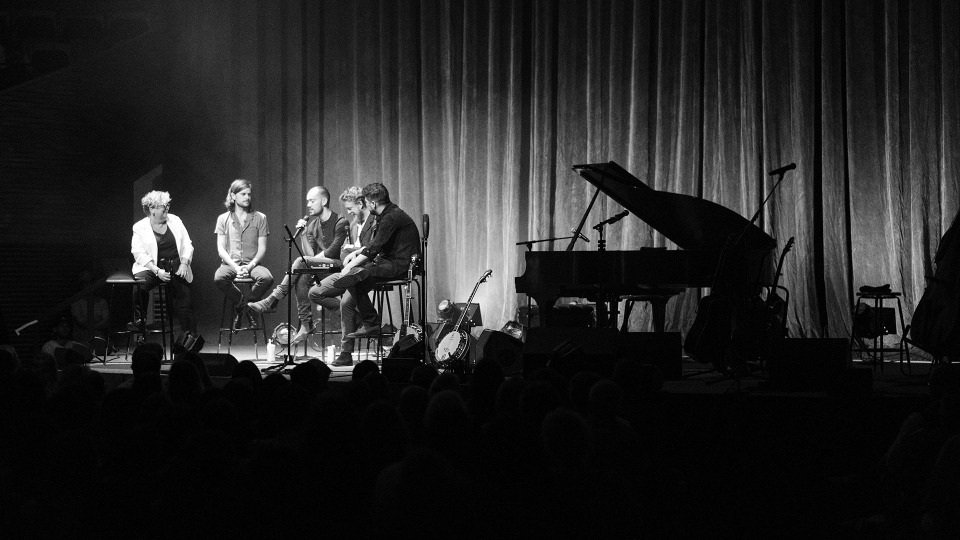 Steinbeck Award
On September 18, 2019, Mumford & Sons became the first collective recipient of the Steinbeck Award. An evening of music and conversation was hosted at Bing Concert Hall, on the campus of Stanford University.
Marcus wrote an address in which he discusses how Steinbeck's work has resonated with him personally, and influenced the work of Mumford & Sons. Marcus' full speech is available on Literary Hub here.
The John Steinbeck Award is presented annually by San José State University to writers, artists, thinkers, and activists whose work captures Steinbeck's empathy and commitment to democratic values. The first Steinbeck Award was awarded to Bruce Springsteen in 1996.
The ceremony supported the Steinbeck Service Fellowship program, which will be permanently renamed, in the band's honour, the Steinbeck / Gentlemen of the Road Service Fellowship.
This Fellowship will allow students at Stanford & San José State the opportunity to positively impact the lives of lower/middle class Americans in the regions where Steinbeck was most inspired in his life, through the abilities of great students at two impressive Universities on the West Coast. The program will shine a light on the importance of creative expression and learning outside the standard classroom, which are very important elements of the mission and vision of Gentlemen of the Road, and the GOTR Fund.
We are honoured by the Steinbeck Award and the naming of the Fellowship, and we look forward to seeing the positive impact that these programs will have in the United States. We will be in touch with Stanford and its students to track its progress along the way and hope to keep our community engaged and updated on everything that this wonderful Fellowship will be achieving.